Great Botanical Gardens of Cameroon and South Africa

Passport- Health Website



TRAVEL MEDICINE
By NetDoctor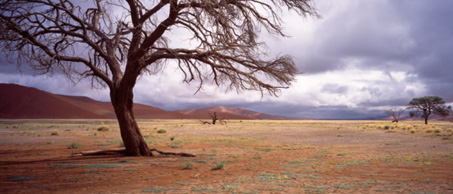 Disease
Recommendation
When to see a doctor
Typhoid
Vaccination recommended
10 days before travel
Hepatitis A
Vaccination recommended
2 weeks before travel
Diphtheria
Vaccination recommended
3 months before travel
Tuberculosis
*Vaccination sometimes recommended
3 months before travel
Hepatitis B
*Vaccination sometimes recommended
2 months before travel
Rabies
*Vaccination sometimes recommended
1 month before travel
Meningococcal meningitis
Vaccination recommended May - November
2-3 weeks before travel
Cholera
*Vaccination sometimes recommended
2 weeks before travel
Yellow fever
Certificate of vaccination or exemption from vaccination required
10 days before travel
Japanese B encephalitis
Not required
Tick-borne encephalitis
Not required
CONGO (DEMOCRATIC REPUBLIC)
Disease
Recommendation
When to see a doctor
Typhoid
Vaccination recommended
10 days before travel
Hepatitis A
Vaccination recommended
2 weeks before travel
Diphtheria
Vaccination recommended
3 months before travel
Tuberculosis
*Vaccination sometimes recommended
3 months before travel
Hepatitis B
*Vaccination sometimes recommended
2 months before travel
Rabies
*Vaccination sometimes recommended
1 month before travel
Meningococcal meningitis
*Vaccination sometimes recommended
2-3 weeks before travel
Cholera
*Vaccination sometimes recommended
2 weeks before travel
Yellow fever
Vaccination recommended. Certificate of vaccination or exemption from vaccination required.
10 days before travel
Japanese B encephalitis
Not required
Tick-borne encephalitis
CAMEROON
Disease
Recommendation
When to see a doctor
Typhoid
Vaccination recommended
10 days before travel
Hepatitis A
Vaccination recommended
2 weeks before travel
Diphtheria
Vaccination recommended
3 months before travel
Tuberculosis
*Vaccination sometimes recommended
3 months before travel
Hepatitis B
*Vaccination sometimes recommended
2 months before travel
Rabies
*Vaccination sometimes recommended
1 month before travel
Meningococcal meningitis
*Vaccination sometimes recommended
2-3 weeks before travel
Cholera
*Vaccination sometimes recommended
2 weeks before travel
Yellow fever
Certificate of vaccination or exemption from vaccination required
10 days before travel
Japanese B encephalitis
Not required
Tick-borne encephalitis
Not required
ETHIOPIA
| Disease | Recommendation | When to see a doctor |
| --- | --- | --- |
| Typhoid | Vaccination recommended | 10 days before travel |
| Hepatitis A | Vaccination recommended | 2 weeks before travel |
| Diphtheria | Vaccination recommended | 3 months before travel |
| Tuberculosis | *Vaccination sometimes recommended | 3 months before travel |
| Hepatitis B | *Vaccination sometimes recommended | at least 2 months before travel |
| Rabies | *Vaccination sometimes recommended | 1 month before travel |
| Meningococcal meningitis | *Vaccination sometimes recommended | 2-3 weeks before travel |
| Cholera | *Vaccination sometimes recommended | 2 weeks before travel |
| Yellow fever | Vaccination recommended for travellers visiting endemic areas - get expert advice. Certificate of vaccination required if arriving from countries with a yellow fever risk. | 10 days before travel |
| Japanese B encephalitis | Not required | |
| Tick-borne encephalitis | Not required | |
GAMBIA
Disease
Recommendation
When to see a doctor
Typhoid
Vaccination recommended
10 days before travel
Hepatitis A
Vaccination recommended
2 weeks before travel
Diphtheria
*Vaccination sometimes recommended
3 months before travel
Tuberculosis
*Vaccination sometimes recommended
3 months before travel
Hepatitis B
*Vaccination sometimes recommended
2 months before travel
Rabies
*Vaccination sometimes recommended
1 month before travel
Meningococcal meningitis
*Vaccination sometimes recommended
2-3 weeks before travel
Cholera
*Vaccination sometimes recommended
2 weeks before travel
Yellow fever
Certificate of vaccination required if arriving from an infected area and vaccination recommended for all travellers visiting endemic areas
10 days before travel
Japanese B encephalitis
Not required
Tick-borne encephalitis
Not required
SOUTH AFRICA
Disease
Recommendation
When to see a doctor
Typhoid
Vaccination recommended
10 days before travel
Hepatitis A
Vaccination recommended
2 weeks before travel
Diphtheria
*Vaccination sometimes recommended
3 months before travel
Tuberculosis
*Vaccination sometimes recommended
3 months before travel
Hepatitis B
*Vaccination sometimes recommended
2 months before travel
Rabies
*Vaccination sometimes recommended
1 month before travel
Meningococcal meningitis
Not required
Cholera
*Vaccination sometimes recommended
2 weeks before travel
Yellow fever
Certificate of vaccination required if arriving from an infected area
10 days before travel
Japanese B encephalitis
Not required
TANZANIA
Disease
Recommendation
When to see a doctor
Typhoid
Vaccination recommended
10 days before travel
Hepatitis A
Vaccination recommended
2 weeks before travel
Diphtheria
Vaccination recommended
3 months before travel
Tuberculosis
*Vaccination sometimes recommended
3 months before travel
Hepatitis B
*Vaccination sometimes recommended
at least 2 months before travel
Rabies
*Vaccination sometimes recommended
1 month before travel
Meningococcal meningitis
*Vaccination sometimes recommended
2-3 weeks before travel
Cholera
*Vaccination sometimes recommended
2 weeks before travel
Yellow fever
Vaccination not generally required, unless you are travelling for long periods or can't avoid mosquito bites. Certificate of vaccination required if arriving from countries with a yellow fever risk.
10 days before travel
Japanese B encephalitis
Not required
Tick-borne encephalitis
Not required



ZAMBIA
Disease
Recommendation
When to see a doctor
Typhoid
Vaccination recommended
10 days before travel
Hepatitis A
Vaccination recommended
2 weeks before travel
Diphtheria
Vaccination recommended
3 months before travel
Tuberculosis
*Vaccination sometimes recommended
3 months before travel
Hepatitis B
*Vaccination sometimes recommended
at least 2 months before travel
Rabies
*Vaccination sometimes recommended
1 month before travel
Meningococcal meningitis
*Vaccination sometimes recommended
2-3 weeks before travel
Cholera
*Vaccination sometimes recommended
2 weeks before travel
Yellow fever
Vaccination not generally recommended, unless you are travelling in certain low risk areas for long periods or can't avoid mosquito bites. Get expert advice. Certificate of vaccination not required.
10 days before travel
Japanese B encephalitis
Not required
Tick-borne encephalitis

Attention: Conquer Fear of Flying and Panic Attacks
Tips and links on our Air Highwasys Web Site. More;>
Who's leading-charge-on-food-outbreaks?
Dr. S. Gupta. CNN

Anti Aging Co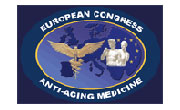 nference and www.euromedicom.com
Did you Know the Health Benefits of Curry Powder?
Amazing Health Benefits of Garlic. More Info

Good Health for Travelers at Home and Away
It's about planning and recording your results.
Popular Malaria Prevention: Doxycycline

Health Note: Traveling overseas can turn ugly if you're not careful
PLANES, TRAINS AND AUTOMOBILES…
Travel Fit Tips from Canadian Physiotherapy Association
Whatever the mode of travel, there are a number of problems that may arise from sitting in a confined space. Sitting immobile for prolonged periods of time can put considerable stress on muscles and joints. This can lead to feeling stiff, cramped and sore with a sense of fatigue after the journey. On long flights, circulation may be compromised in some people and clots (or deep vein thrombus) may form, leading to a serious and sometimes fatal outcome if the clot blocks a major blood vessel.
Good posture plays a key role in the prevention of back pain and excessive strain on the joints, ligaments and veins. However, any posture, no matter how good it is, can become uncomfortable over an extended period of time. Therefore, it is important to make frequent posture changes to help minimize discomfort. (continued)
Bad mood? Increase fish oil consumption, says naturopath
Most people today know that nutrition and health are related. But few understand the influence diet has on mood, intelligence, behaviour and brain-related medical conditions, such as Alzheimer's disease or schizophrenia.
Dr. Alan C. Logan discusses the latest research on how certain foods can support brain function in a keynote luncheon at Expo East, Canada's largest trade show for the natural health products sector, at the Metro Convention Centre on September 8, 2006 from noon to 1:15 p.m.
His recently released book, The Brain Diet, (Cumberland House Publishing May 2006), outlines the foods such as fruits and vegetables, nuts, and whole grains help cognitive function and zeros in on oily fish as a mood booster. "It's never too late to make dietary changes that can influence the health of the brain," says Dr. Logan. He points to a recent study in the 2005 European Journal of Clinical Investigation that shows fish oil supplements improve mental function in middle-aged adults. Dr. Logan, a graduate of the Canadian College of Naturopathic Medicine and currently a faculty member at Harvard Medical School's Department of Continuing Education.
Expo East takes place September 7-10 in the Metro Convention Centre in Toronto and is considered the 34th largest trade show in the country, according to a U.S. industry publication, Tradeshow Week. The Canadian Health Food Association (CHFA) is Canada's largest national trade association representing the natural products industry. Its 1,300 members include retailers, wholesalers, distributors, manufacturers, consultants and other associations that are involved in a variety of industry sub-sectors such as supplements, vitamins, herbals, homeopathics, sports nutrition products, natural foods and organic products. The CHFA promotes the views and interests of its members and provides leadership to its members by promoting natural health products, whole foods and organics as the primary source of well-being for Canadians. For further information on Expo East, contact Natalie Cajic, Communications Coordinator at 905-479-6939 ext. 234 or ncajic@chfa.ca.
Practical eating and lifestyles for travelers at home and away
Travel for health makes good sense, so is being prepared by advance conditioning and a few simple rules. This is a new page and new material will be added shortly. Also- send us your items on Alcohol Recovery programs, including special recovery tours. Practical Eating and Living with Gary Null, PhD Our editors were fascinated by a recent television program hosted by Gary Null, whose practical approach to health is really worth a look. We recommend you check his web site and /or browse one of his books. We will commen
Stroke Association
Every 45 seconds, someone in America has a stroke. About 700,000 Americans will have a stroke this year. Stroke is our nation's No. 3 killer and a leading cause of severe, long-term disability. But we're fighting back. The American Stroke Association spends more on stroke-related research and stroke-related programs than any other not-for-profit organization, second only to the federal government. http://www.StrokeAssociation.org
Your Health and the McDougall Plan
Of all the health related books I have read in the last twenty years, the one study program of most lasting value is "The McDougall Plan." For your own evaluation, here is some background on the author, and how to reach this worthwhile organization in Santa Rosa, California, which we visited in the 80s. We will add some more comments and obseervations on this program from ourselves and readers later. Editor
Physician and nutrition expert who teaches better health through vegetarian cuisine. John A. McDougall, MD. has been studying, writing and "speaking out" about the effects of nutrition on disease for over 20 years. Dr. McDougall believes that people should look, feel great and enjoy optimal health for a lifetime. Unfortunately, many people compromise their health unknowingly through poor dietary habits.
McDougall is the founder and medical director of the nationally renowned McDougall Program, a twelve day, live-in plan at St. Helena Hospital and Health Center in California's Napa Valley. Based on several years of private practice with thousands of patients and extensive medical research, Dr. McDougall hasdeveloped a nourishing , low-fat, starch-based diet that not only promotes a broad range of dramatic and lasting health benefits such as weight (fat) loss, but most importantly can also reverse serious illness, such as heart disease, without drugs.
As with many leaders of public opinion, he often finds it necessary to challenge the accepted wisdom of the time, and was one of the first traditional physicians of the medical "establishment" to assert that adoption of a vegetarian diet can reverse unfavorable medical conditions such as heart disease.
Medical research is now confirming this assertion. And slowly but surely, medical practitioners are accepting it.
Dr. McDougall is the author of several national bestsellers including: The McDougall Plan: 12 Days to Dynamic Health, McDougall's Medicine:A
Challenging Second Opinion, The McDougall Program for Maximum Weight Loss, The New McDougall Cookbook, The McDougall Program for Women, and his latest ground breaking book, The McDougall Program for a Healthy Heart. He has a nationally syndicated television show ("McDougall, M.D.") as wellas a syndicated weekly talk radio program ("Your Good Health"(On Sabbatical)) .
A graduate of Michigan State University's College of Human Medicine, he performed his internship at Queen's Medical Center in Honolulu, Hawaii, and his medical residency at the University of Hawaii. He is certified as an internist by the Board of Internal Medicine and the National Board of Medical Examiners.
Contact: http://www.drmcdougall.com/

Imagine being told you have cancer ......
In the past, your only choice was to deal with the disease as your doctor&emdash;the white coated, almost omniscient doctor&emdash;prescribed, accepting the judgment with little question. Since there was little information available for the average patient, you probably would have had no idea if there was a choice in treatment anyway. Today, the scenario is quite different. There are wide varieties of choices and treatments, and doctors often leave these life-altering decisions up to the patient, as illustrated in a recent article in the New York Times. More->->
Planes, Trains, etc.

The Canadian Physiotherapy Association recommends the following posture tips:
• When travelling by car, wear a seatbelt and keep headrest lowered to a position that is in the center of the back of your head. In a plane or train, adjust the seat to an upright position so that your seat is at the back of the chair. If the hollow in your back is not supported, try a lumbar roll or rolled up T-shirt;
• Keep shoulders in line with trunk and upper back to allow for even loading through the spine;
• Hips and knees should be as close to a 90 degree angle as possible to maintain good spinal alignment. Depending on transportation policy, a backpack or other piece of carry-on luggage can act as a footrest to bring legs and knees to a comfortable height;
• Position the arm rest so your elbows are bent to 90 degrees. If your arm rest is too low, use a small pillow under your forearm.
• Shift your weight frequently to reduce prolonged pressure points when sitting, including moving hips and knees. If you're driving, change the angle of the steering wheel at rest stops as a way to change your sitting position.
According to the British Medical Association, in a report entitled "The Impact of Flying on Passenger Health", travelers should occasionally walk or stand in the plane (depending on airline policy) or perform seated exercises, which have been shown to increase blood flow in the deep veins of the legs.
Canadian physiotherapists recommend doing one exercise from each of the following groups before, during and after the journey, to maintain good general circulation, and decrease stiffness by moving the joints. Slowly stretch until a gentle tension is felt in the muscle (this should not be painful). Take relaxed breaths and do each exercise slowly. Repeat each stretch twice on both sides.Head and neck
• Chin Tuck &endash; tuck in chin, keeping head level, move backwards creating a double chin;
• Head Turn &endash; turn head over right shoulder and back to centre;
• Head Tilt &endash; bring ear towards shoulder without turning head or lifting shoulder;
• Neck Bend &endash; tuck in chin and slowly bring towards chest. Slowly return to start position;
• Neck Extension &endash; raise chin to ceiling and look up as far as you can. Slowly return to start position;
Shoulders
• Shoulder Stretch &endash; link fingers together and push up with palms facing upwards;
• Shoulders Back &endash; squeeze shoulder blades together. Expand rib cage with each breath;
• Shoulders Forward &endash; cross arms across chest and hold back of shoulders with hands. Hug shoulders forward so that a stretch is felt between shoulder blades;
• Shoulder Rolls &endash; Shrug shoulders. Make circles with one shoulder, then the other. Touch shoulder blades together and relax. Repeat three or four times.
Trunk
• Body Twist &endash; turn body and head to look over right shoulder. Reach left hand across the body to hold on to top right edge of chair. Repeat on opposite side;
• Back Arch &endash; arch back until pelvis tilts forward. Try to breath normally;
• Back Slump &endash; slump forwards and bring shoulders towards knees as far as comfortable. Keep stomach relaxed. Pelvis should tilt backwards;
• Body Stretch &endash; find suitable location and stand with feet shoulder-width apart and as tall as you can. Push hips forward without losing balance and reach arms straight above head, linking fingers with palms facing upwards.Foot and ankle
• Sitting Calf Stretch &endash; keep left heel on floor, lift toes and the front of the foot as far off the floor as possible. Repeat on opposite side;
• Foot Pumping &endash; pump each foot several times, as if working a car accelerator, to bring back circulation to feet and ankles.
• Heel Lifts &endash; lean forward and rest elbows on knees. Keeping full weight on elbows, lift heels off the floor as far as you can, keeping balls of feet in contact with floor. Gently lower down and repeat several times;
• Ankle Circles &endash; lift left foot off floor and pull upwards and at the same time roll foot inwards. Then push the foot downwards and roll it outwards. Repeat 20 times on each side.
For all seated stretches and exercises, sit tall in the seat with your ear, shoulder and hip roughly in line with each other, and feet slightly apart. Arms should be resting comfortably with your hands in your lap. Exercises should be performed on both sides of the body.
It is especially important to remember to exercise if using a laptop computer or doing other work while traveling. Many people become so engrossed that they fail to take a break for hours at a time and end up with pain and stiffness in the neck or hands upon reaching their destination.
Travel aids for Canadians with disabilities
The Access to Travel web site www.accesstotravel.gc.ca/main-e.asp provides information on accessible transportation and travel across Canada to make traveling an easier and more enjoyable experience for Canadians with disabilities.
Celebrating its 85th anniversary (1920-2005), the Canadian Physiotherapy Association is the voluntary organization representing close to 10,000 members and students across the country. CPA's mission is to provide leadership and direction to the physiotherapy profession, foster excellence in practice, education and research and promote high standards of health in Canada. For more information, visit CPA's web site at www.physiotherapy.ca.
Canadian Physiotherapy Association
2345 Yonge Street, Suite 410, Toronto, ON M4P 2E5
Fax: 416-932-9708, www.physiotherapy.ca
Physiotherapy. It'll move you.
La physiothérapie. Redécouvrez le mouvement.
World Confederation of Physical Therapists (WCPT)
June 1 - 7, 2007
Vancouver Convention Centre, Vancouver, British Columbia
Media Contact: Shari-Lynn Sare
Canadian Physiotherapy Association
416-932-1888 / 1 800 387-8679 x 244
communications@physiotherapy.ca