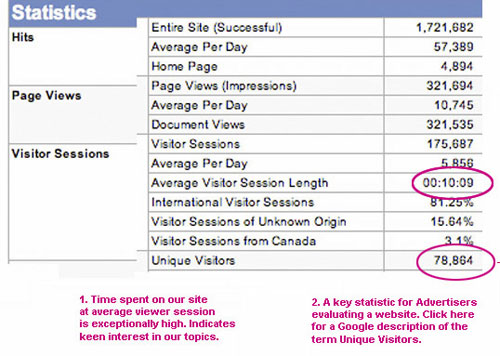 WebTrends Inc.
As the acknowledged global web analytics market leader for more than ten years, WebTrends is now leading the category into Marketing Performance Management. With an uncompromising focus on delivering the most accurate and actionable metrics, WebTrends enables thousands of web-smart organizations to easily improve campaign performance and web site conversion as well as build stronger relationships with their customers.
With the evolution of the enterprise solutions into the WebTrends Marketing Lab, the company stands alone in offering comprehensive, flexible and scalable web analytics as well as sophisticated, on-the-fly data exploration and customer targeting solutions for relationship marketing. Companies such as Ticketmaster, IKEA, Reuters, General Mills, US Bank and more than half of the Fortune and Global 500 rely on WebTrends as their trusted standard, not only for the award-winning technology, but also for a full range of consulting services and unmatched industry expertise across the broadest range of vertical markets.
Through software and on-demand options and a full range of data collection methods, WebTrends stands alone in its ability to meet any analysis objective with leading data integrity, privacy and security best practices.
http://www.webtrends.com/aboutwebtrends.aspx
More to come ..